Read more about the duties, composition and selection of membership.
Stuart and his partner operate Bryson Farms, an innovative certified organic farm in Shawville, Quebec, which produces fresh and frozen heirloom vegetables, beef, and healthy prepared foods (made almost entirely from ingredients grown on their farm). Their farm home-delivers its products year-round to hundreds a weekly subscribers throughout the region!
Schooled as a lawyer in the U.S. and in Canada, Stuart has been a pioneer in organic farming for over a decade and is committed to increasing the availability of certified organic and local food in our region.
Stuart presently sits on the steering committees of Savour Ottawa and the Ottawa Chapter of the Canadian Organic Growers Association.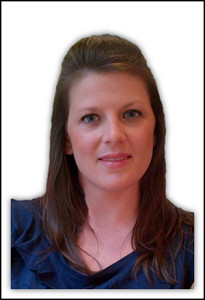 Gillian Dawson
Holistic Health Consultant
Kinesiology
As a highly passionate and career-motivated health consultant, Gillian Dawson has seen and experienced first-hand the barriers to a healthy and balanced life. Throughout the past 10 years, Gillian has experienced tremendous success advising some of Canada's largest corporations on developing and evaluating health strategies and programs aimed at helping both employers and employees realize the benefits of improved health and lifestyle.
With this corporate experience behind her, Gillian is now focusing on her own holistic health consulting practice, where she helps women and families take a simplified approach to creating healthy bodies and lives.  Gillian's drive and passion to support families embrace healthy, meaningful and sustainable living is unsurpassed. She puts practice into action as a new mom with a young family, and as an entrepreneur.
Gillian has a deep educational background in the health field, with a Master of Arts in Kinesiology from uOttawa, undergraduate degrees in kinesiology/health education and psychology from Queen's University, and in addition, Gillian is on her way to completing a diploma in holistic nutrition.
Gillian's passion for food and cooking dates back to a young age, when she was requested to "help Grandma make supper". She then garnered a keen interest in agriculture from working on a farm exchange as a teenager, and more recently, from observing and learning about the farm-to-table approach and sustainable food practices in her domestic and global travels. Gillian's appreciation for food also grew on a recent trip to an eco-farm in Costa Rica where people seek refuge to renew their health by learning to thrive on nutritious, consciously-grown food. In general, Gillian is an eager patron and advocate of our city's various local famers' markets and community supported agriculture, and she enjoys using locally-sourced ingredients to make healthy, healing meals for her family and friends. Suffice to say, Gillian is a passionate locavore!
Accordingly, Gillian is interested in shaping food policy as food has transformed her health, and because she believes there is an incredible opportunity for food policy to build healthier, more connected communities. In particular, Gillian is interested in: devising fresh, creative approaches to ensure our community and all its members have access to healthful, ethically and ecologically grown food; shaping food policy to facilitate opportunities for children to become educated and engaged in healthy food and its origins; as well as social marketing and education to increase awareness around our food system and to ensure food is celebrated for its taste, nutrition, sustainability and enjoyment.
Gillian and her husband Michael enjoy nature and fitness, as well as taking their little locavore to the farmers' market. Gillian is also a fervent participant in many local sporting events and is a long-standing volunteer for several community and women's health initiatives.
For more detailed information on Gillian: www.gilliandawson.com. Twitter: @GillianDaws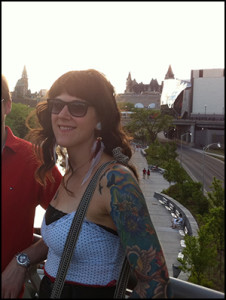 Kaitrin Doll
Anti-Poverty Community Engagement Worker
Kaitrin Doll currently works for Coalition of Community Health and Resource Centres as the Anti-Poverty Community Engagement Worker. In her role as Anti-Poverty Worker, Kaitrin facilitates the Poverty and Hunger Working Group. Its members are dedicated to supporting projects to increase access to healthy, affordable and culturally appropriate food for people living in poverty.
Kaitrin's previous work experience has been with marginalized groups, in particular those people who are experiencing poverty. Before taking on the role as Anti-Poverty Worker, Kaitrin worked as an Outreach Worker in Edmonton's inner city. She also brings experience leading new initiatives. For example, she was a key player in the Alberta Government's launch of a new program that helped the homeless gain access to government identification including the opening of Edmonton's first ID storage bank.
Kaitrin is a passionate advocate for people who are experiencing poverty and bases her practice on anti-oppressive and feminist theory.
Kaitrin has her Bachelor in Social Work Degree from the University of Calgary, Alberta. She is a founding member of the CEIBA association and former board member. Kaitrin volunteered with the Burmese Women's Union in Chang Mai, Thailand and Project Hope in Estelí, Nicaragua. She presently volunteers with the Ottawa Human Society.
Kaitrin lives in Ottawa with her partner Nick. When not working Kaitrin can be found cycling the city streets, playing the fiddle, practicing yoga or playing roller derby with the Capital City Derby.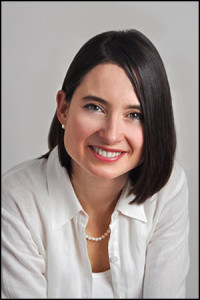 Alejandra Dubois
Specialist in health policy/population health research
Alejandra Dubois is a parent of two teenagers who attend public school in Ottawa.  For the past five years, Alejandra has been volunteering as school council member, aiming to improve the food environment of children and youth. She was a policy writing team member for Food for All regarding Healthy School Food Environments in Ottawa (2010-2011).  She holds an undergraduate diploma in Nutrition (University of Buenos Aires, Argentina), a master degree in Health Administration and a graduate diploma in Public Health (University of Montreal), and a doctoral degree in Population Health at the University of Ottawa. Her thesis was based on case studies analysing intersectoral collaboration as a strategy to influence the determinants of health.
Alejandra has worked as a dietitian during many years, in several hospitals, in community centers and in private office, before moving to program management (McGill University Health Center, Pinecrest-Queensway Community Health Center) and lately focusing on policy research (Telfer School of Management, World Health Organization Collaborating Centre on Chronic Non communicable Disease Policy).  She is currently teaching at the Nutrition Sciences Program at the University of Ottawa. Overall, she has more than twenty-five years of experience in the health sector in Canada, France and Latin America, with specializations in public health, public policies, health administration, and nutrition.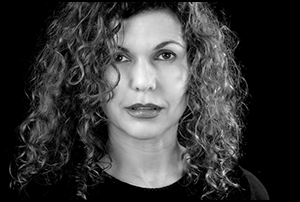 Susan Jessup
Food Educator and Instructor
Susan Jessup is a Cordon Bleu–certified chef with many years of experience in conceptualizing, designing and managing a variety food activities and businesses from the ground up. Susan is also a qualified instructor and consultant. Her current consultancy work focuses on all aspects of food and staff training. She understands the value of re-embedding food in community and place by linking people to producers in ways that build meaningful and sustainable connections.
Susan's volunteer work over the years includes mentoring in schools and helping to set up programs to educate children on the importance of healthy food preparation and planning.
In addition to serving as an appointed member of the Ottawa Food Policy Council, Susan is one of the founding members of Slow Food Ottawa Gatineau, a member of Just Food and is on the advisory board for Savour Ottawa and Street Food Ottawa. She is known for her creative diligence in forging links within the community and raising awareness on the benefits of conscientiously sourced food.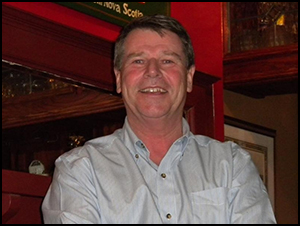 Francis Kenny
Retired Educator
Avid Gardener
Born and raised on a farm on the Old Montreal Road just west of Orleans, Francis (Frank) is retired after 33 years in education as a teacher, Vice-principal and Principal of schools in the Ottawa Catholic School Board. A graduate of St. Patrick's High School and College, Francis went on to complete a Bachelor of Education Degree at McArthur College of Queen's University with teachable subjects in English, Theatre and Media Studies. He has taught in North Bay and Ottawa at both the Secondary and Elementary levels and retired as a Principal of Elementary Schools.
An avid sports person, Francis is a member of the Ottawa Rowing Club and has trained for and competed in the Masters' class at the Royal Canadian Henley in St. Catharine's and the World Masters' Rowing Regatta in Princeton New Jersey. These days he is a recreational rower, volunteer coach and mentor for novice rowers as well as a licensed Rowing Canada Umpire. In winter months, he enjoys cross country and downhill skiing, skating and most recently curling.
Arts and Theatre have always been a passion for Francis. He has sat as a volunteer member of the Gloucester Arts Council (pre-amalgamation) and as the Director of Human Resources for Arts Ottawa East. He continues his love of acting with Vintage Stock Theatre Company and Tale Wagging Theatre Company in Ottawa's East End.
Never far from his farming roots, Francis loves to garden at home with his wife (Katie). He continues to provide assistance to Just Food at the Pepin Court Farm in Blackburn Hamlet as a groundskeeper and gardener. He looks forward to new projects at 'The Farm' and is optimistic about the re-vitalization of the derelict fields and buildings and the opportunities for new gardeners and farmers to share in the fair and just production and distribution of food.
Former Director: Food Secure Canada
Food Systems Expert
In partnership with her husband, Brewster Kneen, Cathleen has co-published The Ram's Horn, a monthly newsletter of analysis of the food system since 1980. The journal, along with Cathleen's original illustrations, is available on-line at www.ramshorn.ca.
Cathleen has been an active leader in farm and women's organizations and has worked for social justice and ecological integrity for decades. She and Brewster raised their children (and one of the largest sheep flocks in the Maritimes) on a farm in Nova Scotia.
Moving to British Columbia in the 1990s, Cathleen supported the formation of local food security and food policy groups, which coalesced into the BC Food Systems Network, with Cathleen as coordinator.
Drawing on her experience in helping organize the Toronto Food Policy Council, she participated in the consultations leading to the formation of the Vancouver Food Policy Council, and worked closely with the Kamloops Food Policy Council as well.
She was one of the founders of Food Secure Canada, which was formalized in October 2006 and led the organization for its first six years. During that time she was one of the chief movers of the People's Food Policy Project, which mobilized grassroots organizations to develop a food sovereignty policy for Canada built on social equity, environmental sustainability, and local decision-making power in the food system. She continues this commitment as Chair of Just Food in Ottawa and a member of the new Ottawa Food Policy Council, as well as co-lead of the Food Security Hub of CF:ICE along with Peter Andrée.
In her free time she gardens, makes stoneware pottery, and is a member of the Raging Grannies.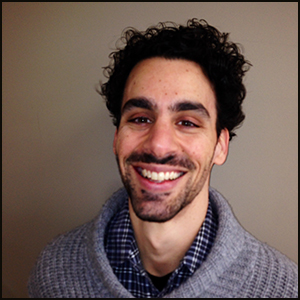 Robert Lazzinnaro, MSc, RD, CDE
Registered Dietitian
Robert is a Registered Dietitian who has a Bachelor of Science in Food, Nutrition, and Health from the University of British Columbia (2007), as well as a Master of Science in Human Nutrition from McGill University (2010). During his master's he analyzed the effects of a westernized diet on Cree communities in James Bay, Québec where he developed a heightened awareness of food insecurity issues. His findings were published in the paper High­Sugar Drink Consumption: An Associate of Obesity and Impaired Fasting Glucose in Canadian Indigenous (Cree) Communities. Robert also recently acquired his Certified Diabetes Educator (CDE) designation (2013).
Currently Robert works as a Registered Dietitian for the Bariatric Medical Institute, as a research coordinator with the Ottawa Hospital Research Institute and as a Diabetes Dietitian Educator for Centretown Community Health Centre.
Robert has over ten years of experience working with food security organizations. His experience includes a multi year position on a two acre organic farm utilized for mental health rehabilitation, as well as a recent collaboration with the Kamloops Food Policy Council involving an edible landscaping project coined Public Produce. Robert is a fanatic cook, gardener, and bread baker who practices what he preaches and writes about it on his blog Democracy is Delicious. Having worked in all areas of food production, Robert is determined to help increase local food security wherever he goes.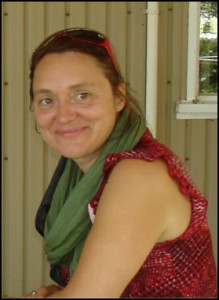 Eveline Lemieux
President of SOL-AIR Consultants
Eveline is the president and cofounder of SOL-AIR Consultants, an enterprise that has specialised in project design and management for 17 years. They are working in collaboration with non for profit and economic development organisations, private business, municipalities and cities in projects in the environment and agri-food sector.
Her specialization is market studies. She loves to see which new products are on the market, question and meet with producers, retailers, and consumers, and synthesize the results in order to get a sense of new trends. Her interests in agri-food are varied, from new product design and commercialization, organic production, to urban, local and sustainable agriculture.
She is an on-line instructor of environmental courses for TELUQ. She also conducts research and reviews courses for this university.
French is her maternal language; Eveline is also fluent in English and a beginner in Spanish.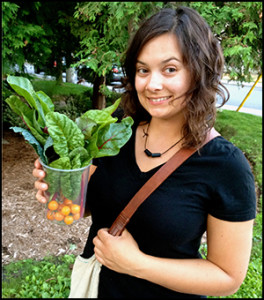 Sarah Rice
Anishnabekwe/Aspiring gardener
Sarah was raised in Northern Ontario where both sets of grandparents farmed. She has a strong connection to the small farmer and the importance of the family farm. She is of Anishinabe (Ojibway) and Scottish descent. She has always felt a passion since a young age to anything food related, and have been lucky to have worked on food policy during her professional career. She is currently the Senior Business Analyst at the First Nations Market Housing Fund (the Fund), however prior to her employment at the Fund she worked as a Policy Analyst at the Assembly of First Nations (AFN) where she gained extensive experience working on food policy and sovereignty issues. She has a community garden at Centretown Community Garden.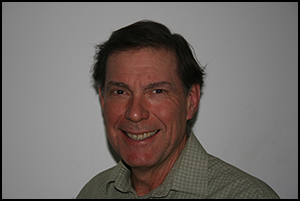 Don Trott
Agricultural Producer
Board member of BioChar Ontario
Growing up on a family farm in Missouri instilled in Don a passion for the small farmer and sustainable agriculture. At the University of Missouri, Don studied under Dr Harold F. Breimayer who helped write the Agriculture portion of the United States 1930's New Deal.
Don began his professional career as a commodity trader on the floor of the Chicago Mercantile Exchange pioneering the reintroduction of options trading as a risk management tool for farmers. Don started an organic dairy in Illinois and founded Alpha Ag Inc., an equipment company, dedicated to promoting sustainable agriculture and aiding profitability for the "small farmer".
Currently, Don is a lessee on an Ottawa Greenbelt Farm emphasizing local food, small plot agriculture, alternative crops and soil improvement. He also serves as a board member for BioChar Ontario.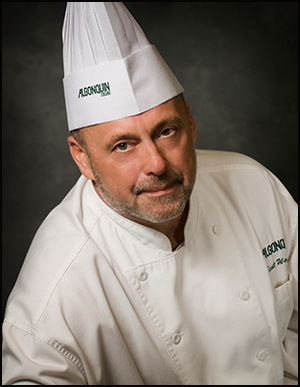 Scott Warrick, C.C.C.
Chef and Program Coordinator, Culinary Arts
Chef Scott Warrick began teaching at Algonquin College in 2005 as a part-time Professor, and currently teaches full-time in the Culinary Arts program where he is Coordinator of the culinary programs. Chef Warrick is also a coach and organizer for many of Algonquin College's hot food competitions. Chef Warrick has also on many occasions provided support for the College's special needs students who are interested in learning about the culinary field.
In 2009, Chef Warrick received Algonquin College's highest annual honour for part-time faculty members…..the Dianne Bloor Part-Time Faculty Award.
Outside of the College, Chef Warrick works as a Food Service Consultant and has in the past provided food stylist services to McCain International Foods, Loblaw's & the LCBO. Chef Warrick is Executive Chef and food consultant to Ottawa Bluesfest, Culinary Advisor for the Ottawa Wine & Food Show and was part of the City of Ottawa's Street Food Selection Panel as well as sitting on the Ottawa Food Policy Council.
Prior to working at the College, Chef Warrick worked as a Chef for the House of Commons in Ottawa, Canada. At the House of Commons Chef Warrick played an active role in all areas of food production and distribution. While at the House of Commons Chef Warrick was involved in the development and writing of recipes, food costing, inventory, menu planning, and the training of new staff.
Along with teaching culinary students in the full-time Culinary Arts program Chef Warrick also teaches both high school dual credit students and student apprentices participating in the Ontario Apprenticeship Program.
Chef Warrick is a member of the Canadian Culinary Federation of Chefs and Cooks (CCFCC.), a member of the local CCFCC Executive, a Red Seal Chef and holds his CCC designation (Canadian Culinary Certification).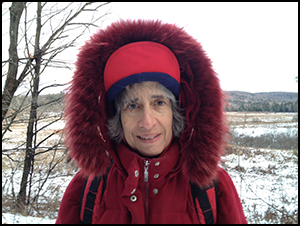 Olly Wodin
Community Dietitian
Olly has been working as a community dietitian in Ottawa Community Health Centres for 23 years. She is currently the Community Dietitian at the Sandy Hill Community Health Centre. Food security has been a key concern and passion in her work. Olly was a founding member of the Ottawa Good Food Box, the Ottawa Community Garden Network and the Ottawa Food Security Group (predecessor to Just Food). Primarily a nutrition educator, Olly continues to explore and use whatever tools or techniques will be helpful to community members in meeting their food and nutrition needs. Most recently, Olly participated in Food for All, first with the team developing the Healthy School Food Environments Policy draft and then as a member of the Advisory Committee.
Advisors:
Dr. Rosamund Lewis
MDCM, MSc, CCFP, MMgmt FRCPC
Public Health and Preventive Medicine
Dr. Rosamund Lewis is Associate Medical Officer of Health for the City of Ottawa and a member of the Ottawa Public Health Executive Team. As a public health physician and strong advocate for healthy living, Dr Lewis provides organizational leadership in health promotion, disease and injury prevention, and emergency preparedness and response.
Dr Lewis is a Fellow of the Royal College of Physicians and Surgeons of Canada in Public Health and Preventive Medicine, and holds Masters' degrees in epidemiology and health leadership. Dr. Lewis previously held leadership positions at the Public Health Agency of Canada, the World Health Organization, UNICEF/ the Global Alliance for Vaccines and Immunization, and Epicentre, WHO Collaborating Centre for Research in Epidemiology and Response to Emerging Diseases.
Formerly Assistant Professor in the Department of Family Medicine at McGill University, Dr. Lewis has worked in a variety of settings in Canada and elsewhere, including for Médecins Sans Frontières and the Canadian International Development Agency. Rosamund's research is published in scientific journals and she is a reviewer for publications and foundations.